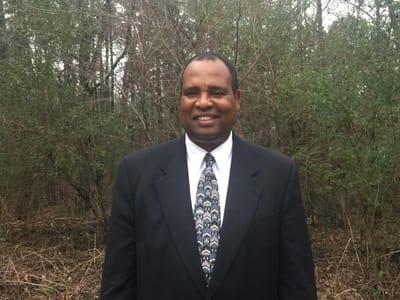 welcome
My name is Jean Sainvil, President and Founder. I was born in the Dominican Republic in the city of Barahona, at the age of 5, my mother left us went to the Capital Santo Domingo to find work so she could take care of my two brothers and I, while she was gone, my father sent us to Haiti to his mother, I was only 5 years old my other brothers were ages 3 & 10 months old. My grand mother was very old and could not afford to care for us as she would love to. One day my brothers and I with gallons in hands looking for water to take to the house, we met a Pastor at a Shell gas station servicing his car, he called us and we walked up to him, then he asked: where we lived at and with whom? I answered him, La Saline and with my grand mother, at that time my creole was limited since we had just came from the Dominican Republic, we spoke Spanish, then he gave us his address and told us to tell our grand mother to come see him at his Church. The very next Sunday we were there, my grand mother and us accepted the Lord as our Lord and Savior, that was in 1971. Then after the church service was over, the pastor asked my grand mother if she would leave us with him in his Orphanage, that was a dream come true for my grand mother to find a great place for us so we could be better taking care of and raised. We stayed and grew up in that Orphanage. Growing up with other children and see how hard it was for the Pastor to provide us with 2 meals a day, sometimes we stayed hungry all day till late at night before we could get some to eat. I started thinking and saying to myself, there will be children in that same situation when I grow up, and I say, I'd like to raise some children when I grow up, and hoping I'll be able to feed them. I became a youth Minister at the age of 14, after I preached at a youth convention with an attendance of over 2000 young people from different churches. God heard what I said. At the age of 17 my grand mother became ill, my brothers and I left the Orphanage to live with her so we could care for her. Unfortunately she passed while we were there and a pastor from Tennessee sent me money via Federal Express for her Funeral. At the age of 19, I got married and I adopted 2 children from the city of Pierre Payen and Marchand Dessalines, Haiti. Years later, I founded my first Orphanage with 13 children called " Good Shepherd Orphanage " at Varreux, Haiti. I had friends from Johnson City, Kingsport, Elizabethton and Bristol, Tennessee supporting my work. They would come to Haiti every 3 months to check on us, and every time, they buy us bags of rice, beans, gallons of vegetable oil, bags of charcoal, beds, mattresses, and always give us cash for meat and other items or ingredients that we may need. Then the Orphanage grew to 25 children 13 boys and 12 girls, while Managing the Orphanage, I was also Overseen Churches in Haiti. The Earthquake of January 12, 2010 destroyed the building of the Orphanage and thank to God no 1 got injured, we call that a MIRACLE. Since then the children were sent to relatives. The way we managed the Orphanage, at a certain age, the children would get married or leave and we replace them with younger children. But we keep only 25 at all times.
Our dream now is to rebuild the Orphanage to house 100 children ages 5 in the city of Mamont, Haiti, where they will have the same chance I had to leave La Saline and other unsanitary places and live in a cleaner healthier and educational environment.





OBMJ is dedicated to make a difference. We have strong conviction that change can come to the small children who deserve a chance for brighter future. To people who believe they can make difference in the life of the kids in Haiti, please find it in your heart to donate to our cause and keep our mission thriving.

At OBMJ, we build school to educate as many children as possible, free admission to all as they are the future of our society.